What we can do
Artificial intelligence
Efficiency through automation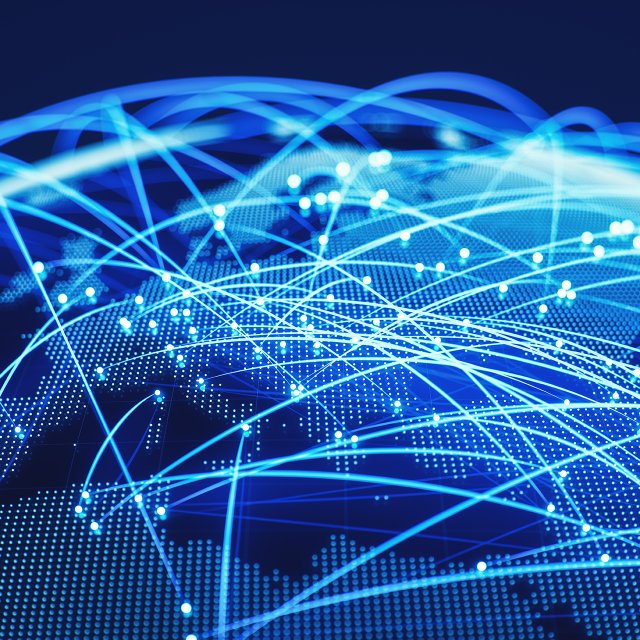 By automatically answering standard questions, your employees can concentrate on what really counts: personal advice.
Customer-focused intelligence
digicom ai answers standard questions autonomously.
The focus is on the customer. Sometimes he just needs to quickly get some information, sometimes he needs individually tailored advice. digicom ai structures this communication requirement and answers simple questions immediately. Direct, precise answers increase customer satisfaction. digicom ai forwards complex consulting tasks to your agents as accustomed. This is strategic delegation - it's efficient and occurs in real time.
Which types of questions does digicom ai understand?
The customer asks questions using natural language and isn't forced to stick to any set phrases or answer multiple choice questions.
The AI logic used by digicom ai masters the complex rules of German grammar.


The system currently "understands" 18 additional European languages in Latin script.


As a rule, digicom ai analyses text in written form. The voice feature, which is currently being developed and tested in the laboratory, transcribes voice messages into text form and answers them in a second step via speech output.
Service on demand
Under peak load conditions, digicom ai scales in a matter of seconds.
Many things in a service centre are projectable, but not everything. As a consequence, it isn't always possible to organise additional manpower to handle peaks in demand quickly enough. The number of available employees limits the capacity of overflow destinations with classic routing too. It's irrelevant to digicom ai, on the other hand, whether one, a hundred or a thousand inquiries have to processed simultaneously following, for example, and unexpected delivery delay. Your service centre grows and develops along with its tasks. 24 hours a day, 365 days a year.
What infrastructure do you need to be able to use digicom ai?
We install digicom ai at your site. You purchase an unrestricted license for the current version of the software.
The system uses a REST API to directly access your existing IT landscape (ERP/CRM, ticketing systems, email system etc.).
The result is a streamlined and efficient communication infrastructure without redundancies. The minimum server hardware requirement depends on your requirement profile. We'd be happy to advise you on this.
Hybrid customer dialogue
digicom ai reaches reliable decisions based on confidence levels.
Over twenty years of experience with customer dialogue systems has taught us that in service the precision and reliability of your answers is critical for customer satisfaction. To this end, digicom ai first computes the so-called confidence level for each answer, i.e. the likelihood that this answer is correct and is helpful to the customer. If this value falls below a configurable threshold, the question is passed on to an experienced member of staff. This creates a close collaboration between virtual and human agents.
What tasks can digicom ai undertake autonomously?
digicom ai can answer up to 80% of standard questions, depending on the data quality. The ratio is lower at the beginning and steadily increases by virtue of the continuous learning process. Your service centre staff continue to deal with questions that have legal implications and handle personal consultations.
digicom ai can be integrated into every part of your communication setup and into every application without media discontinuities.
All processes run unobtrusively in the background - without additional apps, without registration and without any other hurdles.
Every contact with your customers is archived and logged by digicom ai and appended to their customer history making it available for evaluation by your systems at any time. The reason for this is, of course, that the AI has to learn.
Where does digicom ai get the answers?
There's a short initial training phase during which we teach digicom ai the most frequent questions and answers encountered in your daily workflow.
Following this initial learning phase, digicom ai finds "internal" answers from the data stored in your systems and the conversations documented at the service centre.
Direct responses provided by the customer ("Was this answer helpful?") are taken into account as well as feedback from the agents.
External neural networks are only used as a last resort.
Machine Learning
digicom ai transforms your data into useful knowledge.
Your data is stored across many systems. digicom ai first uses it to generate information: for example, the information that a package was dispatched to a customer at a particular time. digicom ai's artificial intelligence derives knowledge from this by automatically linking this information with the customer question "Where is my delivery?". What's more: digicom ai profits from the wisdom of the experienced agents and is constantly learning from their responses too.
Secure Knowledge Base
Your knowledge is your most valuable asset.
Your success depends on the pooled experience and data within your organisation.digicom ai makes this information available for use in customer dialogue at any time. We attach great importance to your knowledge remaining your property too. digicom ai is installed on your server as an on-premises solution, so only you have access to your knowledge base. Log files are encoded using blockchain technology. The entire installation is carried out by a small project team consisting exclusively of dtms employees.
When shall we get together for a chat?
Streamlined tool, streamlined project - digicom ai not only saves resources during operation, you can count on our efficiency during project implementation too.
You benefit from our more than 20 years of experience developing customer dialogue systems combined with the agility of our core AI team.
Still unsure whether digicom ai is the right solution for you? Just give us a call and we'll discuss the options with you - for example, in the form of a free webinar.
Artificial intelligence is set to change the world
Simply call +49 6131 499 8 699 and we'll answer all your questions!